Read Time:
1 Minute, 42 Second
This image comes directly from Croatia. It shows the whirlwind that crashed behind Split about eight nautical miles from the marina. More precisely in the bay of Podstrana, behind, Split, in Italian Split.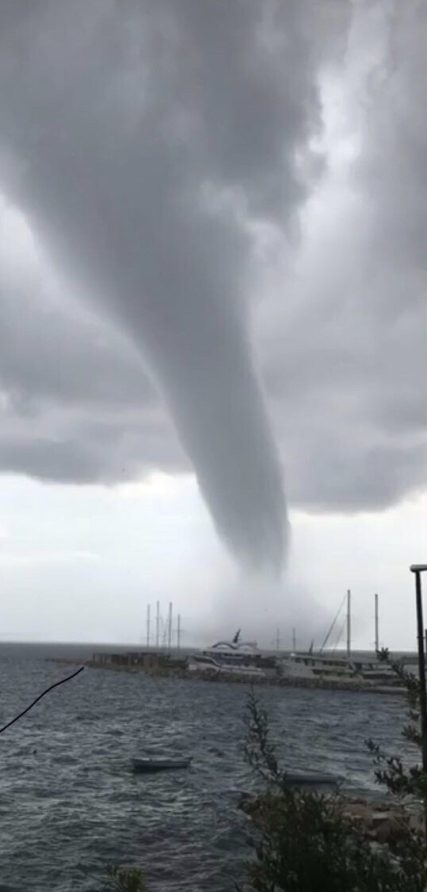 As you can see from the downloaded Europe card downloaded from the free and live service of
The images are really crazy! They show the grandeur of the marine trumpet in all its majesty. They come to me from a Croatian skipper friend of mine, who was in the area. This is the situation that has arisen after: Strong storm in Croatia for Sunday, August 26, 2018 the storm that has come down from the north on the entire northern sector of the Adriatic and the central one. Now the perturbation as a sickle is falling on Albania, Montenegro, Macedonia, Romania and will end in Greece.
Violent flashes were shot down on Trieste with a lightning shot taken live that hit a boat in the marina in Muggia
There are no reports of injuries or damage, fortunately. However, the situation is now calm. There was only so much excitement for the formation of this discrete navy trumpet that seemed to break down on the coast at some point.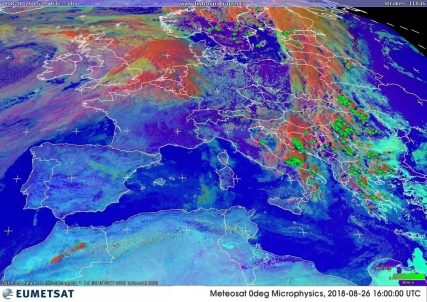 Lightning Maps Live on Croatia at that time was breaking down a strong storm with several lightning. The CAPE energy was completely absorbed by the disruption that was coming and continues to unload its power on Albania, Greece, Montenegro, Macedonia, Romania, Hungary, Czechoslovakia …
Such phenomena, unfortunately, in Croatia, are not uncommon during the last two weeks of August, but also during the summer. This situation could arise when you are in the middle of the sea in Croatia, with a possible alert and without a safe harbor where to be moored, think now to be moored in Split .. in short, better to be sheltered at certain times and boat that does what it wants.
Alcune informazioni di stampa locali:
https://www.youtube.com/watch?v=zRQPAIqhN0s