Read Time:
1 Minute, 13 Second
The prediction is truly monstrous
Today, Tuesday 27 October 2020, a monstrous forecast is expected. We are talking about waves predicted from 15 meters of the ECMWF WAM 3 model to the forecast of 18 meters with a period of 15 seconds, of the WaveWatch model. That's not the only monstrous forecast, there is also a cyclone east of Cambodia and Vietnam predicted with winds at 117 knots.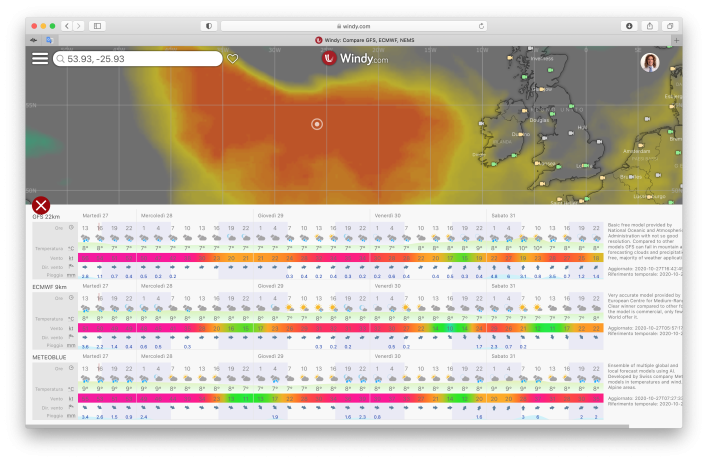 Strong winds
Winds reaching more than 70 knots, with peaks of 80 knots. I would not want to be in the middle of the sea in that situation even though there are now many commercial ships in the perimeter of the storm.
So much so that there is a bubble in ship traffic right there, as can be seen from MarineTraffic.com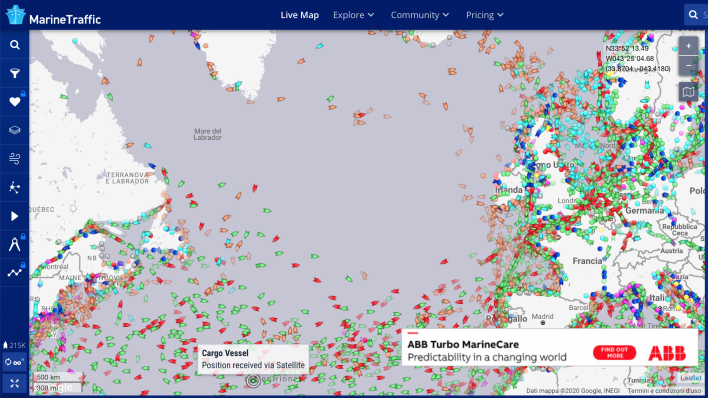 Infra + satellite image
The satellite images are really worrying, they give -37 ° centigrade, most likely due to the force of the winds.
Update to 28/10/2020
Ocean buoy M6 200 nautical miles east of Ireland recorded a maximum wave of 30 meters …! You can read my update here…: Reached almost 30 meters of wave 200 miles east of Ireland
Sources
30 Mtr – 98.4 Ft Wave Recorded Off Ireland's West Coast This Morning
https://www.windy.com/it/-Raffiche-di-vento-gust?gust,55.616,-16.611,5,m:e82afrW
Reached almost 30 meters of wave 200 miles east of Ireland